28 März 2017 [Curiosity, Endurance and Motivation] Re-counting Memories of Madrid April-May 2016

From long time, dance has been a separate realm from daily life, but now it may come a time to find a new… game.
During a two week workshop in Madrid in April and May 2016, together with Butoh Dancer and Performance Artist Extrapreneur Marianela León Ruiz

[La Batalla de Madrid]

we elaborated in several Feldenkrais Lessons and daily Body Training, our bodily intuition and awareness from simple motor function, to sound, listening to the place and freeing from our selves.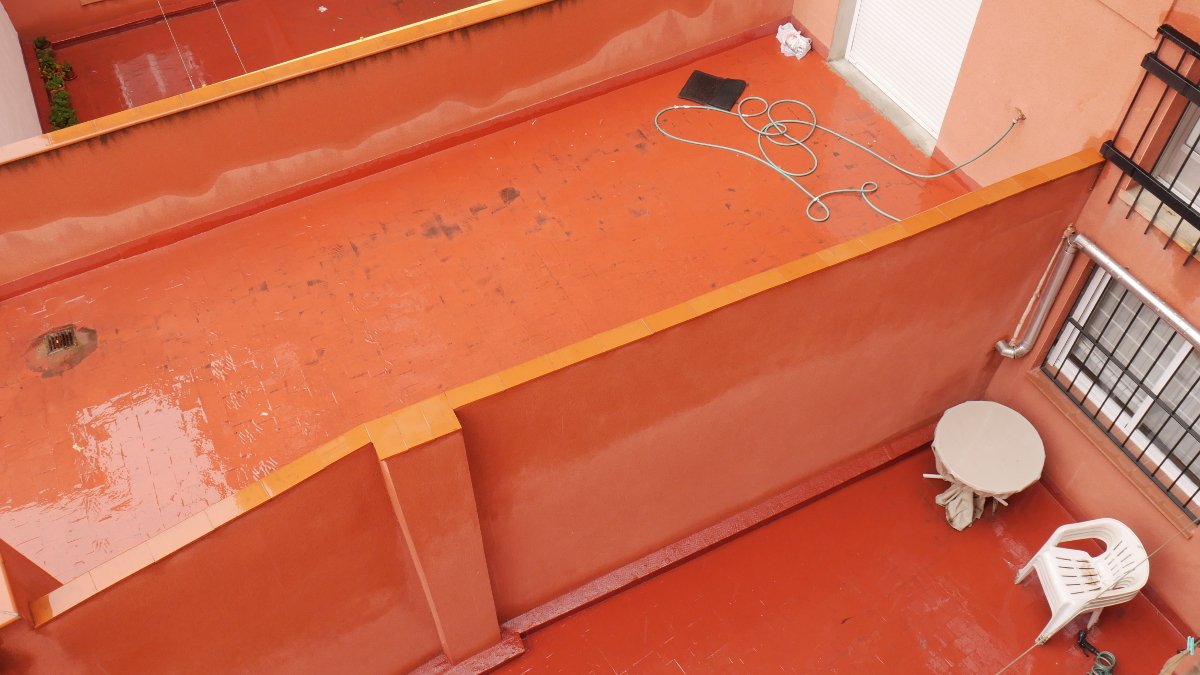 What is my first impression of Madrid? Two things come to mind. For a city, I hope I'm not offending anyone by saying this, the citizens of Madrid themselves, Madrid itself being in the North of Spain, for a city of the global South, seems indelibly tidy. The streets are almost immaculately kempt, be it in the more historical sites of town, or most every other quarters. Also, that many areas are either classically traditional bourgeois  or even wealthy upperclass Neighborhoods. Another thing that strikes me is the seemingly endless stretches of consumerist venues as in a sort of "Shop 'til you drop" Nightmare. I remember there was a couple I was sitting next to in the Easy Jet flight to Madrid, that within the matter of half an hour maybe, spent a considerable amount of money on their credit card, to have a galore of snacks on the flight leaving a heap of cardboard and plastic containers. I hate to sound moralistic or even point fingers for that,  notwithstanding the Metro Station named after a brand name Telephone and Internet Company or "Vodafone Sol". There the Street Dance Artists, night after night draw huge crowds with their acrobatics, the way we in Mid-Europe or Switzerland haven't seen anything like it ever since Gentrification wiped (not tidied) the streets of our cities from Musicians and Artists alike.


Frankly it seems, I never felt as Uptight as I did, whilst performing in the streets of Urban Madrid. Even with an experienced accomplice at my side, I was feeling more than just slightly uneasy. I never really could let go perhaps or only in rarified moments.

I genuinely liked the city of Madrid and Marianela was a perhaps salient although generously patient host, but I never really made it, how should I say, that I seemed to enjoy myself what we were doing. It proved to remain a difficult subject, that barely noticeable opened up a tiny bit perhaps after many try's and even more failed attempts on behalf of Marianela, to find a meaningful way to cheer me up in my disgruntled state of mental and emotional misery.
Excerpts from the initial Proposal or Written Statement to our collaboration:
D:

Finally, we will initiate a trace (all the way to Africa??!), act with more clarity and/or exaggerate more directly. Our desire and imagination will be met by our body materiality, poetics and physics. Tension will resolve itself into a Dance of Desperation, to become more concrete, more struggling, more sensual

and

more honest.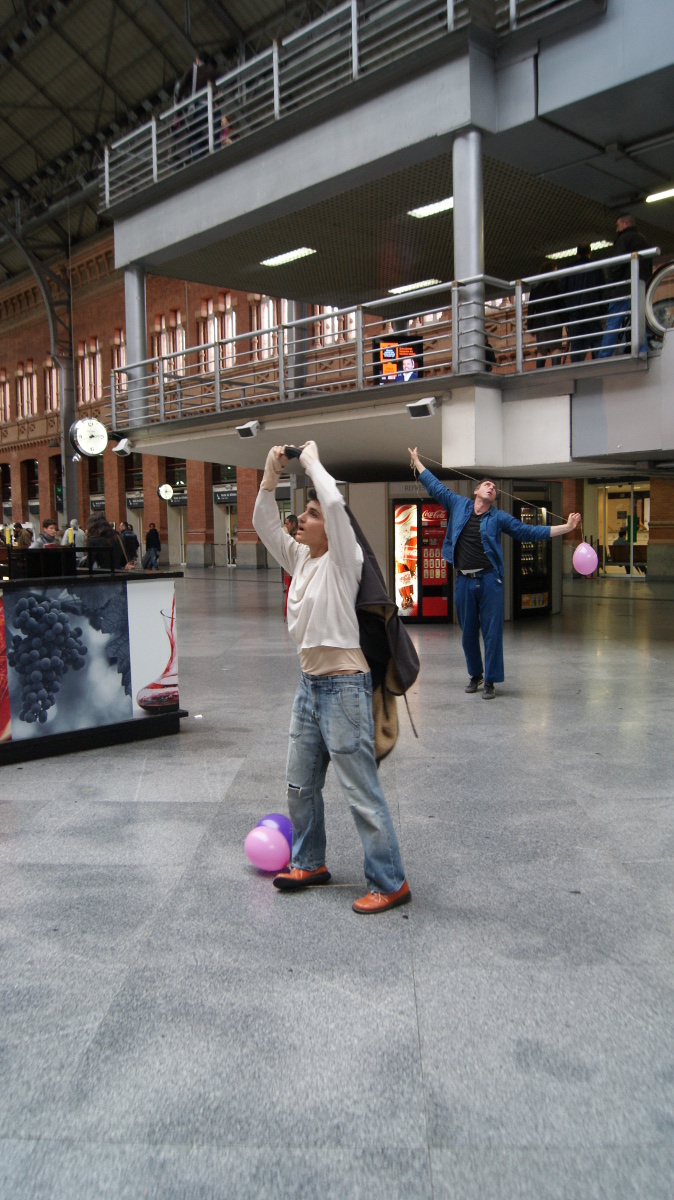 M: We'll research as well different ways of treating the place, of being in the place. From many different cultures and individuals, in order to find ways which inspire us. And from there develop our special new way, which includes our trained skills in actions of presence, or action-presence in the environment. We believe that the way of being, with its organic component is something which communicates body to body, beyond ideas.