120901Master Diplomarbeit Photographie, Institut Kunst Basel, fhnw/hgk                       
A U S T A U S C H  U N D  B   E   G   E   G   N   U   N   G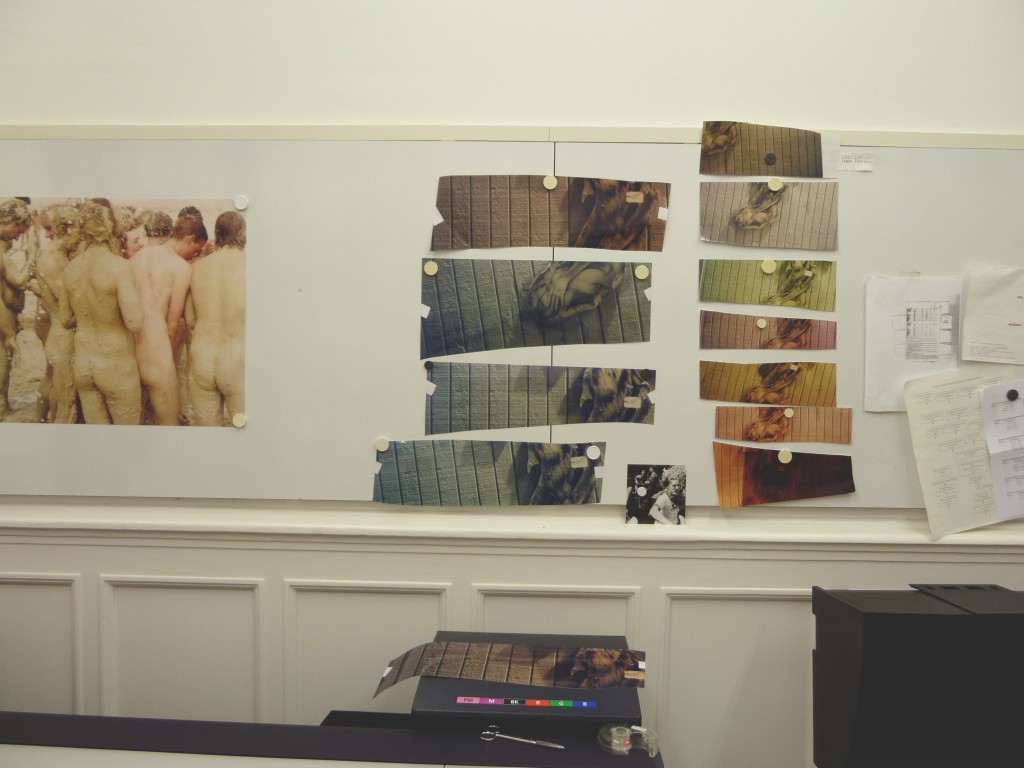 Photographie Labor, Leitung Beat Reichlin, Institut Kunst fhnw/hgk Basel, 2. August 2012
Arbeitsprozesse Mentoratsgespräch mit Alexander Tuchacek, Dozent Vertiefung Mediale Künste, zhdk Zürich, vom 25. Juli 2012
log 120725_VMKAlexanderTuchacek.wav: 00:25:30 Ich: Das Bild vom Schlachten des Schafes ist entstanden im Kontext des Prozess/Ritual der Beschneidung.
00:23:40 Alexander Tuchacek: Irgendwas fehlt, ist es ein Text, ist es eine Performance; Objekte Eigenwahrnehmung, musst den Betrachter mitdenken. Prozess einbinden, wenn Dich das so interessiert die Spannung dann fehlt da was wie das in Spannung tritt. Wenn nicht im selben Raum, dann stehen Werke bloss konzeptionell zueinander in Spannung, nicht visuell. Wo wird diese Konzeption lesbar, sicher nicht visuell. Den Prozess, beziehungsweise den Arbeitsvorgang, lässt Du aber komplett weg.
Meine "flüchtig" gegebene, "hingekritzelte" Antwort datiert vom 26. Juli 2012 war stichwortartig: Ungewissen, Zeit, (Assossazion).
log 120725_VMKAlexanderTuchacek.wav (Stand der Aufnahme 29.7.2012):
00:04:00 Auswahlverfahren Bild, Zufall 

Alexander Tuchacek: Das interessiert Dich, das absichtslose, Stichwort: die Musik von John Cage
00:05:00 Antwort Ich: Idee des Unbehagens, Wo ist sie berechtigt, wo ist sie Illusion. Anmerkung: Unbehagen: In Ehrfurcht erstarren.
00:07:00 Ich: Stichworte

Wut und Angst.
Zeitsprung:
Ort: Kunsthalle Basel, Saal 5, Donnerstag 30. August 2012, Zweiter Aufbautag
Master Diplom Ausstellung, Institut Kunst der fhnw/hgk
log 120725_VMKAlexanderTuchacek.wav (Stand der Aufnahmen vom 29.7.2012):
00:10:00 Ich: Die Beschneidung war mir ein persönliches Bedürfnis.
Eintrag über das laufende Verfahren und Vorbereitende Notizen zur Lecture Performance vom Donnerstag den 6.9.2012 um 1900 Uhr in der Kunsthalle Basel, Saal 3: 
Unter dem Titel: Ich und die Frage der Annäherung, schreibe Ich: Geboren werden, Entwürfe, (ans Werk) Unter dem Titel: Ich und der Mangel, schreibe Ich: altes Feindbild verlieren (manque) (the computer says no..), weiter schreibe Ich unter demselben Titel, Ich und der Mangel: an Objektivität, Wahrnehmungsfähigkeit: es gibt Mischformen zwar, aber es gibt

keine

 Synthese. 
Und noch weiter steht da: Obsessionen ist Beschneidung.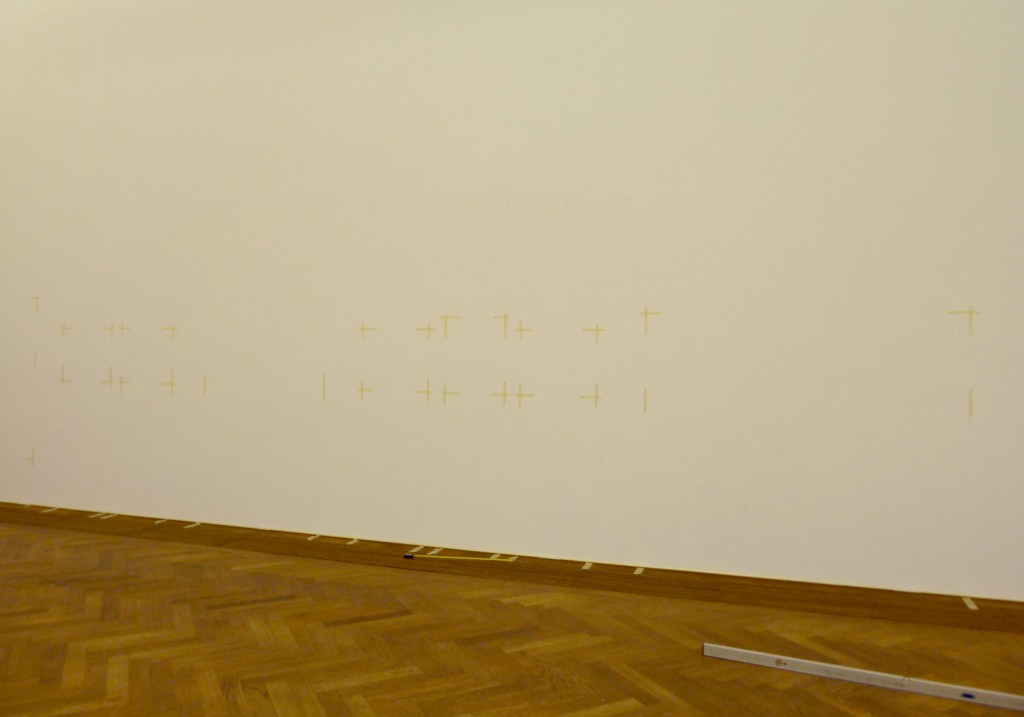 Ort: Kunsthalle Saal 5, Wand Nord   Datum: Donnerstag 30. August 2012   Zeit: 19 Uhr
Aufzeichnung des Mentorats mit Alexandra Navratil vom 31. Juli 2012, Institut Kunst, Seminarraum 213
Mitschnitt aus dem Gespräch unter der Überschrift

"Narrow it down with Alexandra Navratil"

.
Planungsetappe 3 des Zweiten Aufbautages, statische Rechenfehler:
Falsche Berechnungen wollen eruiert, behoben und ausgebessert werden, bevor man mit der Hängung loslegt, das bedeutet nachmessen.
Internationale Strecke:
Notizheft Eintrag zu Bildlegende in Vorbereitungen zu Lecture Performance:
5. _Agave_Civitavecchia_S_W.TIFF16.jpg
[Neun Stunden können sich schier endlos dahinziehen, wenn das Thema ist mit dem man sich beschäftigt, dass man seinem Thema unablässig ausweicht] 15 Sek.
Insert 3. Eine Frau kommt mehrmals vorbei um mir Tempotaschentücher zu je 30 Cent das Päckchen zu verkaufen.
Auf Italienisch heissen die Papiertaschentücher
Fazoletti*

.
6. 120812_CartePostaledeTunis.TIFF22.jpg
 Ort: [La Autostrade die Mare, Der Hafen von Civitavecchia], (Warten auf die Überfahrt).
[Auf der Warteliste belege Ich den ersten Platz]
Ungeduldig Sehnsüchtigen Blicks, schaue Ich immer wieder in Richtung der Uhr,
die zweimal pro Tag die Zukunft anzeigt.
* Die Frau sagte mir, Sie wolle mit dem Erlös der verkauften Taschentücher, auf die nächst mögliche Fähre nach Barcelona. Ich glaube Sie gehörte zum Bild des Hafens, etwa so wie die Warnhinweise auf Verbotsschildern, dass man das Gepäck nicht unbeaufsichtigt stehen oder rumliegen lassen dürfe, wegen Angst vor Terroranschlägen, Gepäckbomben.
Geht es mir eher darum ob Ich der Frau glauben glauben
schenken oder ob Ich diese Angst unterstützen will?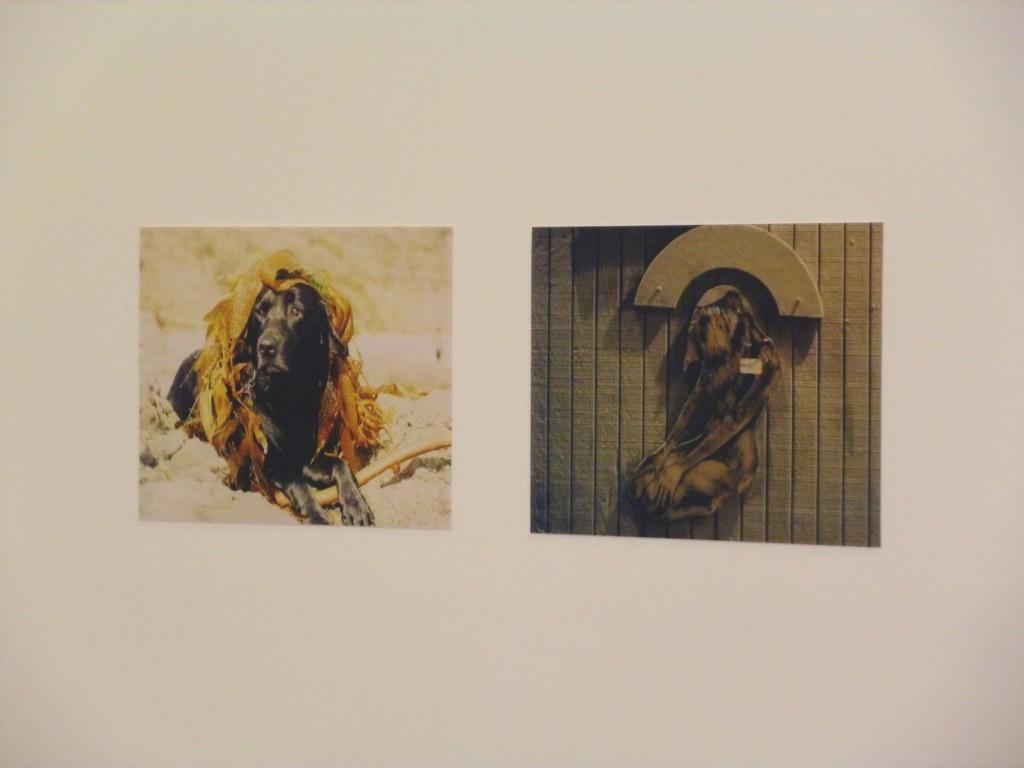 Kunsthalle Basel, Samstag 1. September 2012, zwölf Uhr fünfundvierzig,
Platzierung der Ersten Beiden Abzüge:
links Titel links: Ich und die Annäherung
rechts Titel rechts:
Ich und das Wort.
I  M  A  G  E   O  N   T  O  U  R
Performer_In, Entrepreneur
J a s m i n G l a a b
Master Kunstvermittlung Zürich zhdk, siehe Stichwort:
Zwischennutzung
wegorythm
Artikel:
Image on Tour, 21.April 2012, Rheingasse 33, Basel
Kategorie:
IMAGE ON TOUR
Erkenntnis
Das WERK
Widerstände
Habe Ich Kognition mit Anschauung verwechselt?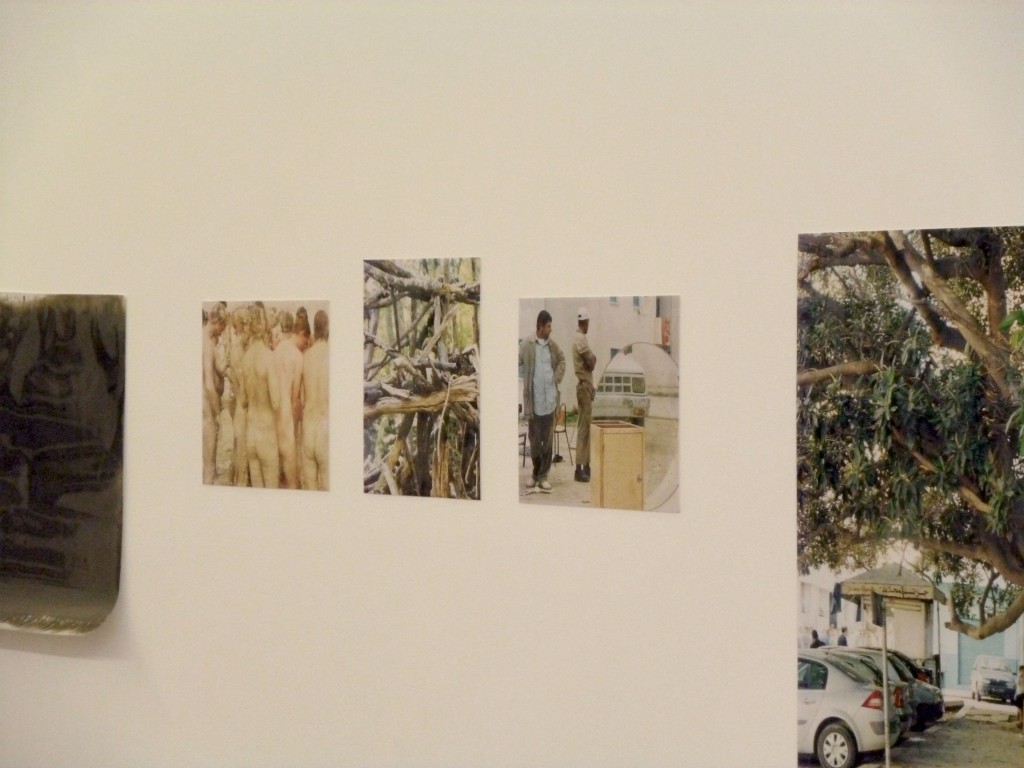 Der Gegenstand der Kritik ist nicht die Welt.
Kunsthalle Setzung: [Meine war zu Beginn ein völliges Desaster. Woran lag es?]
Frage:
Ich in der Welt

, Kognition oder Anschauung?

Anschauung.
Ziel: Sinn in der Welt zu erzeugen. Anschauung oder Kognition?
Zweite Frage, Alt oder Neu?
Antwort:
Neu

wäre dementsprechend wenn die Kognition zur Anschauung gerinnen würde, so bedeutete das ebenso Wahrnehmung.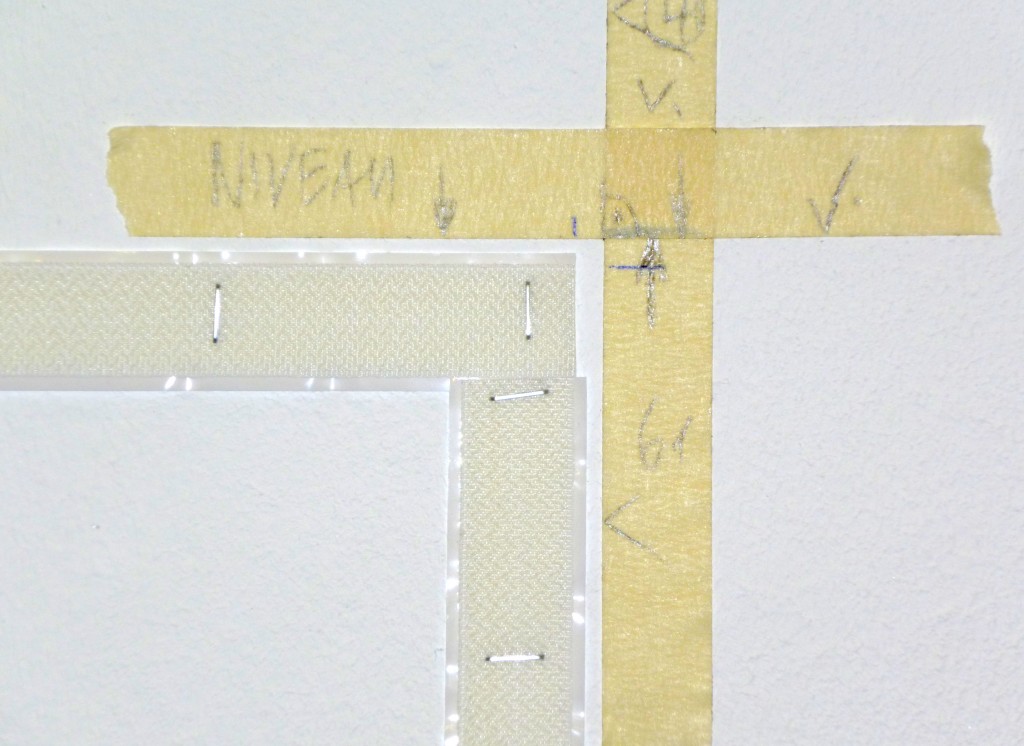 NIVEAU: Heftklammern, Klebband, Dispersionsfarbe, ALT
ENTER 

oder RE-Enter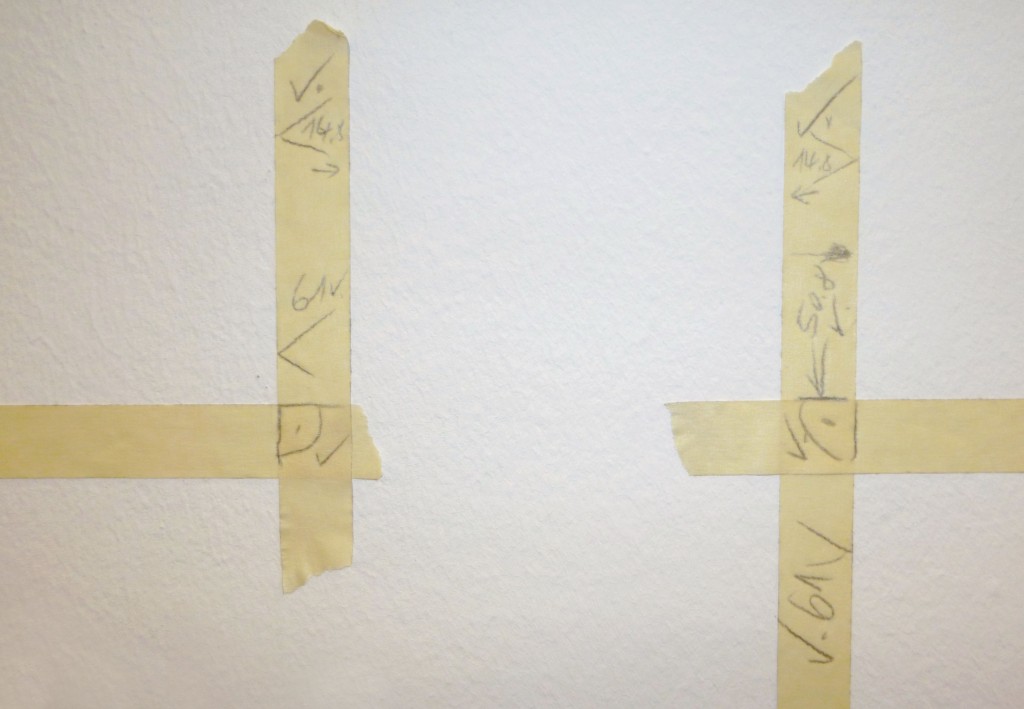 (unranked): Angiosperms
Ecology:
The figs are eaten by birds and mammals. Fig seeds are dispersed by birds such as the Indian Mynas and studies have shown that
seeds that pass through the digestive system of the bird are more likely to germinate as well as sprout earlier

.
Source: Wikipedia, the free encyclopedia – Ficus benghalensis
NOTE:
Verspätungen

Notizen zur Problematik des Tutsi-Genozid, Symposium anlässlich der Aufführung von HATE RADIO in der Kaserne Basel vom 19. April 2012, durch das International Institute of Political Murder von Schauspielhaus Intendant Stadttheater St-Gallen und (Mit-) Initiator von City-of-Change, Milo Rau.
Hutu Tutsi zementiert in den Pässen 1930/34, wieso schreibt man es fest, eben genau weil man nicht nach Äusseren Merkmalen erkennen beziehungsweise unterscheiden kann.
Kongo – Burundi – Uganda – Ruanda, [Weg eines Tutsi]
Broadcast in Pidginenglish oder Englisch und in lokaler Sprache, lingua Franca gegen Retribalisierung
Ausbeutung der Bodenschätze (in oben angeführten Ländern Afrika's),
die Schweiz ist mittendrin:
SYNGENTA und GLEUCO
POGROME
GENOZID
Bürgerkriege
Nicht RE-Enter,
say
Reenactment
Die Kunst will keine auf historische Faktizität geschaffene Geschichtswissenschaften begründen,
sondern,..

die Kunst will

neue

Erinnerungs-Räume schaffen.
Say it.
Say it Loud!
Louder,…
I can't hear You.
LOUDER STILL!!!
Rezeption bedeutet immer in Bewegung zu sein (oder in Bewegung zu bleiben?)
Betrachter orientierte Ästhetik erleben so Doherty weiter:
Das wir nicht zuerst die Kunst betrachten, sondern den Raum.
TASTE
TOUCH

VISION SITE SIGHT
Aufgetreten in verschiedenen Rollen sind:
Jasmin Glaab
, Mimi von Moos
und Christian Knoerr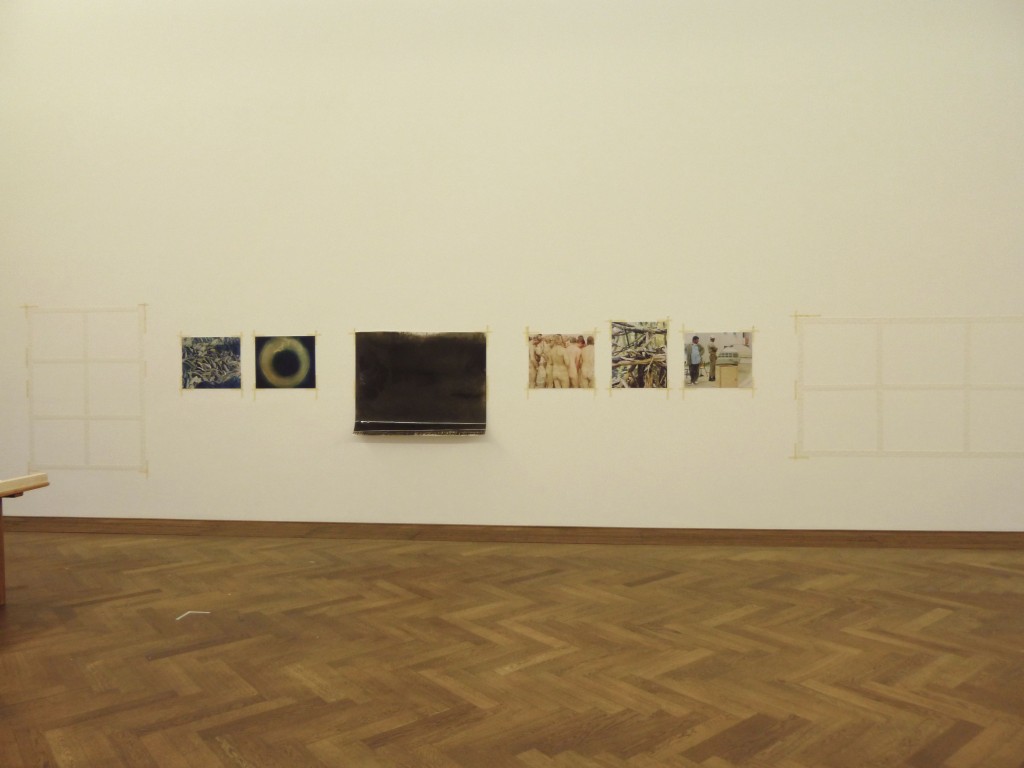 Editor's Note:
Nicht zuviel Ideen aufs Mal verfolgen.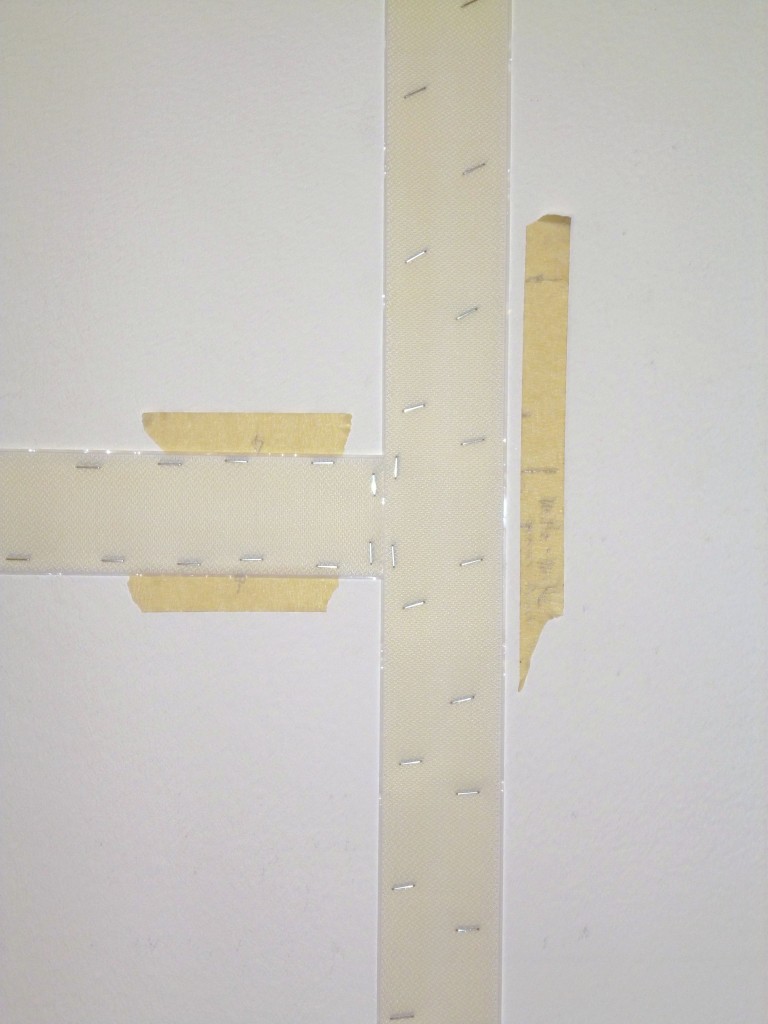 L' Amour au Peuple.
Ci Vediamo?
A Presto
                    A+